SERVICES
AI Server for the Most Complex AI Challenges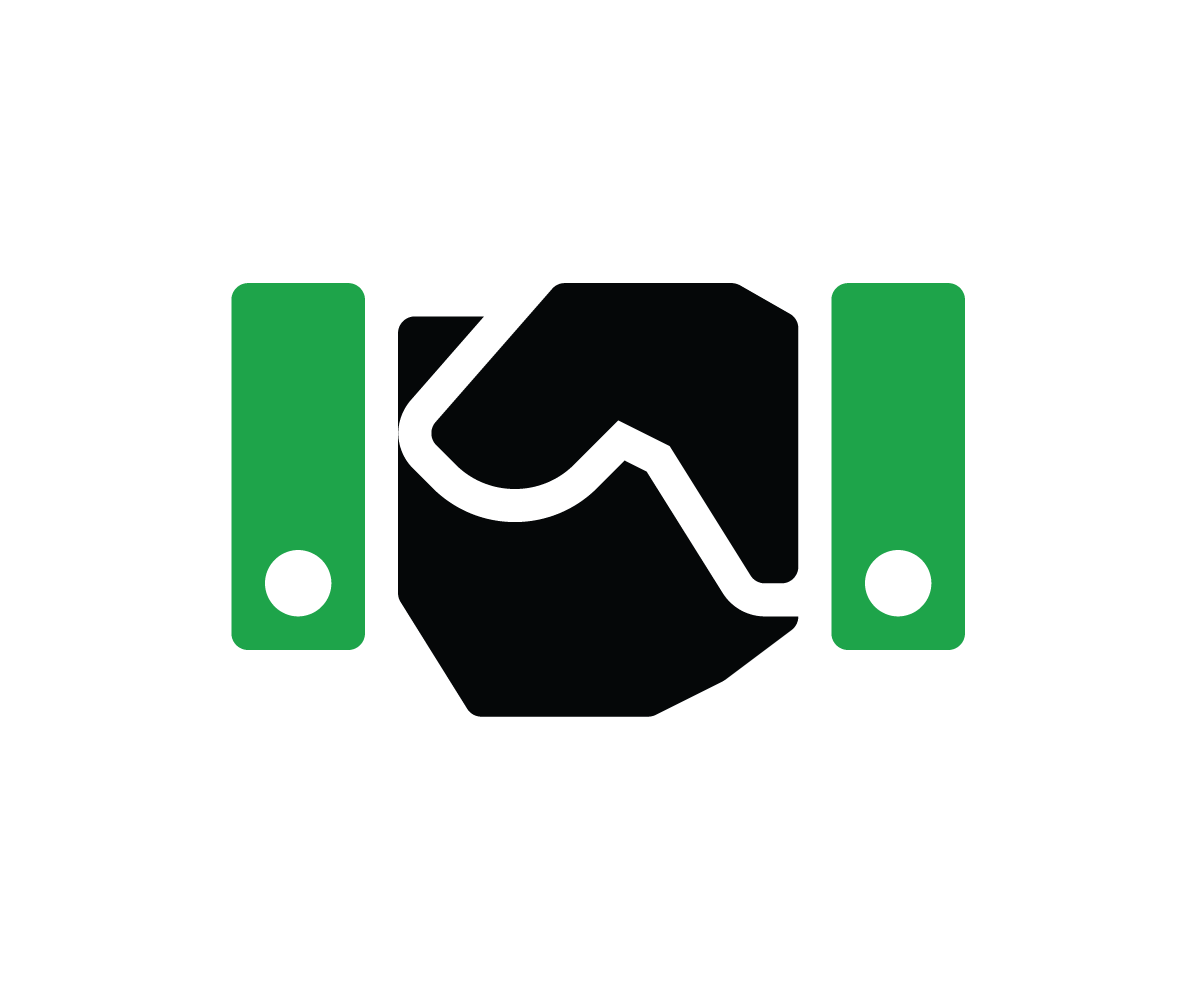 Our Partnership
We've partnered with this industry pioneer to provide ground-breaking technology solutions with more computational and GPU capabilities as well as a range of servers that cater for business and mission-critical environments where business continuity and high availability data requires access.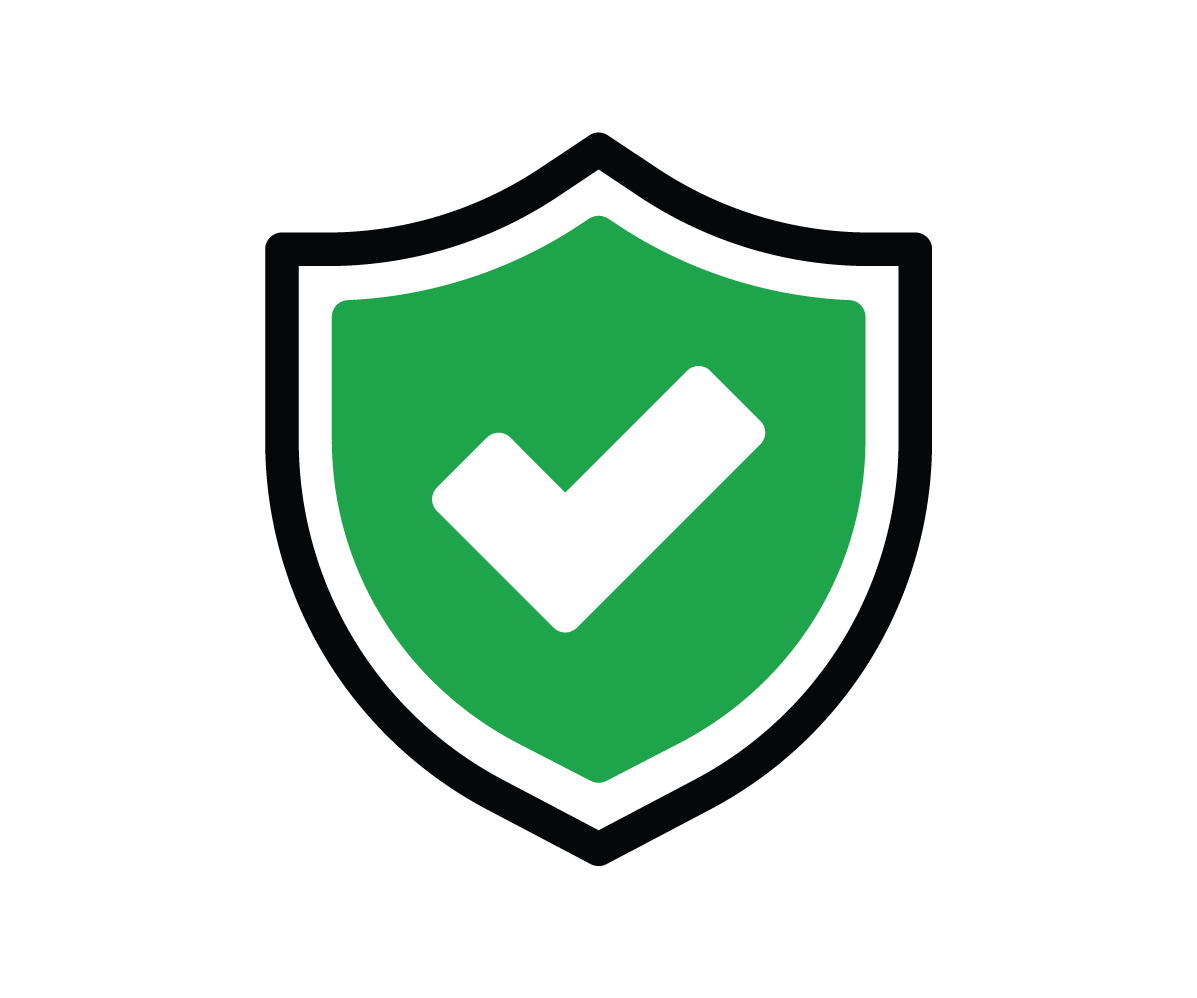 Our Experience
Our experience extends to providing truly innovative, next generation solutions combined with optimisation services and data analytics. Whether creating quality customer experiences, delivering better customer outcomes, or streamlining the supply chain, enterprises need infrastructure that can deliver AI-powered insights.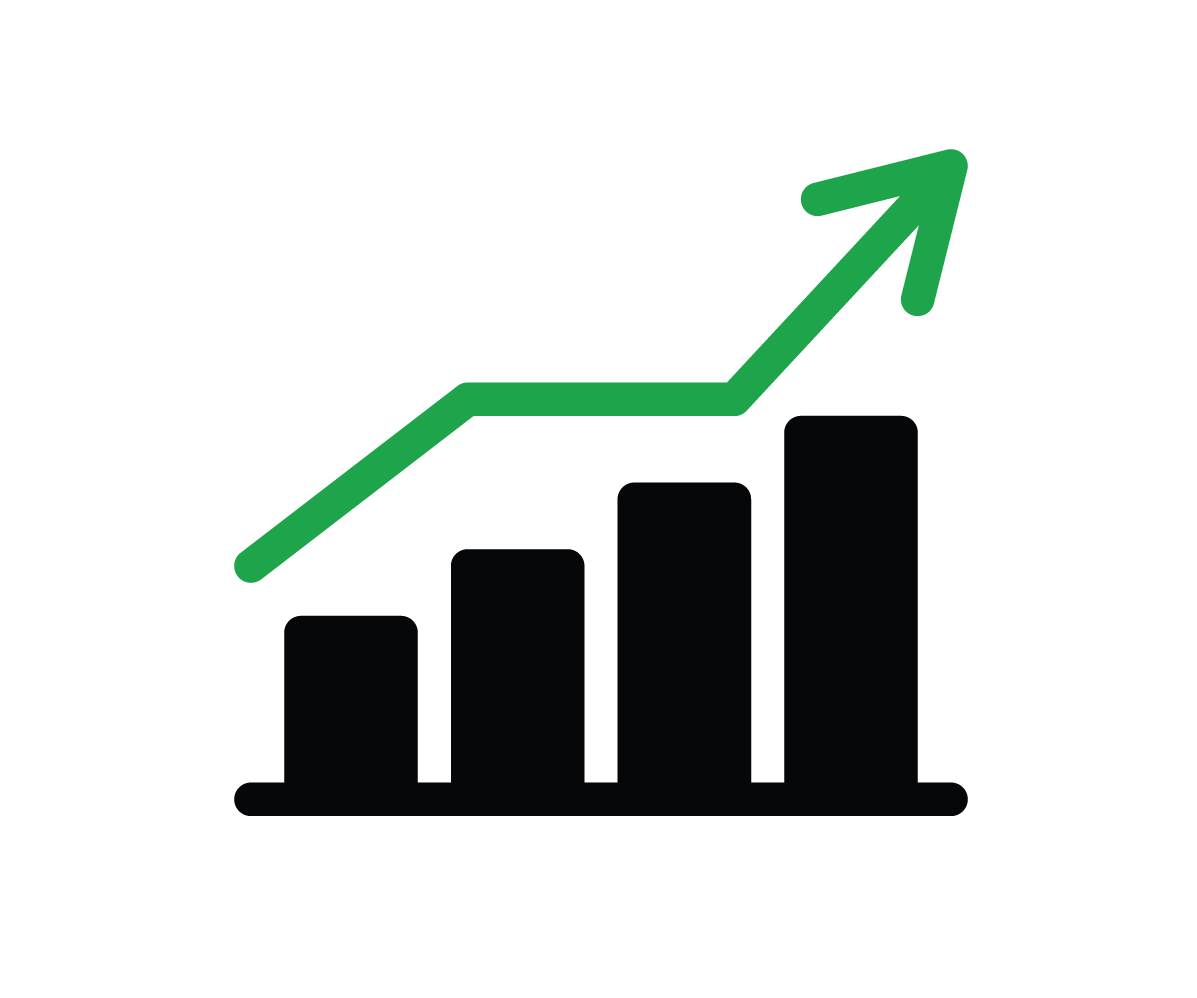 Our Success
Our success is driven by our passion to provide leading solutions and consultancy with unsurpassed levels of services that are relevant to market dynamics. We believe that our success is linked to our ability to provide customer service excellence with industry leading skills. Data Sciences is proud to offer the NVIDIA DGX System.
Trust
Why partner with Data Sciences and NVIDIA
Data Sciences Corporation is proud to offer the NVIDIA DGX System Solutions as part of our product portfolio. Our business development consultants and engineers understand the unique demands of AI, MI and HPC. We are also fully compliant and certified.
Taking a leap from the traditional, into the world of purpose-built AI ,MI and HPC systems, can be challenging, but our team understand how to elevate customers to a new level of success.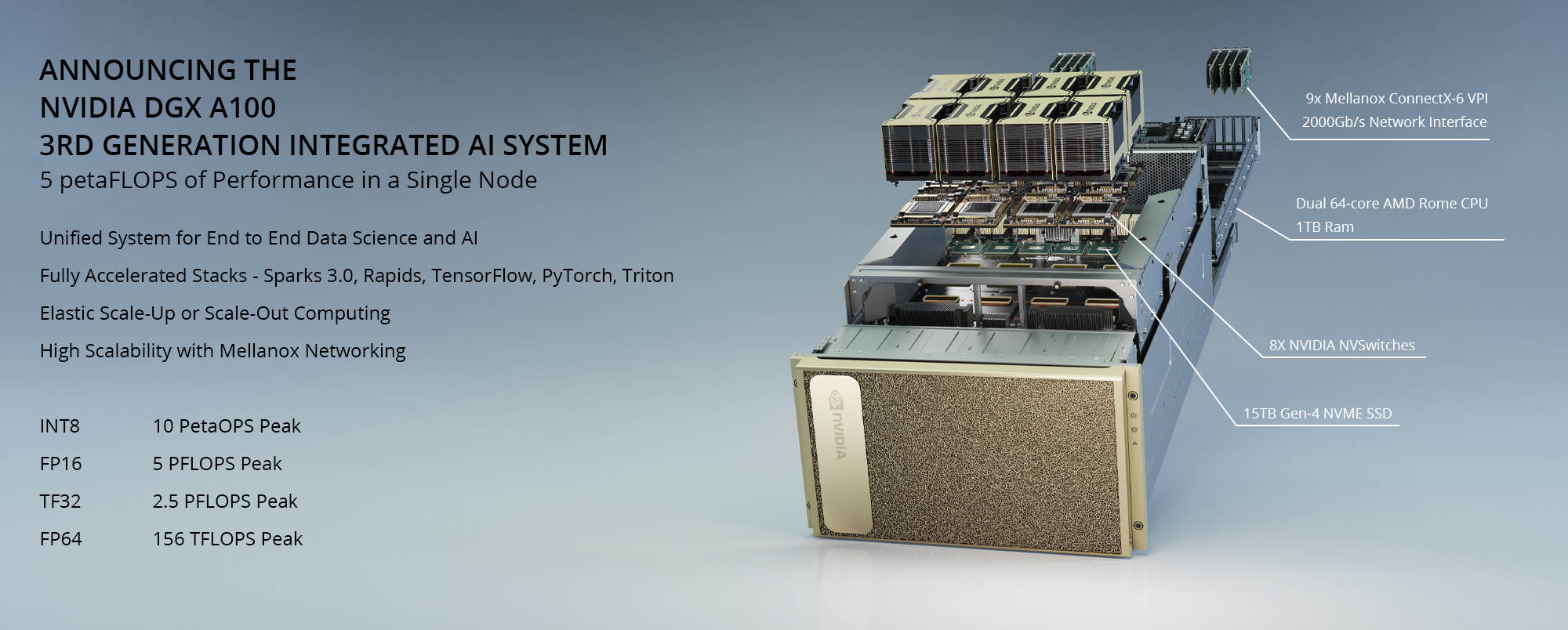 WATCH AND FIND OUT MORE ABOUT THE DGX A100
We Create Fully Connected Systems So You Can Focus On Your Business
NVIDIA DGX systems deliver the world's leading solutions for enterprise AI infrastructure at scale. Experience the AI performance of NVIDIA DGX-A-100, the world's first 5 petaFLOPS system integrating 8 NVIDIA A100 Tensor Core GPUs for large-scale AI projects. Powered by NVIDIA DGX software and the scalable architecture of NVIDIA, NVSwitch, DGX-A100 can take on your complex AI, MI and HPC challenges.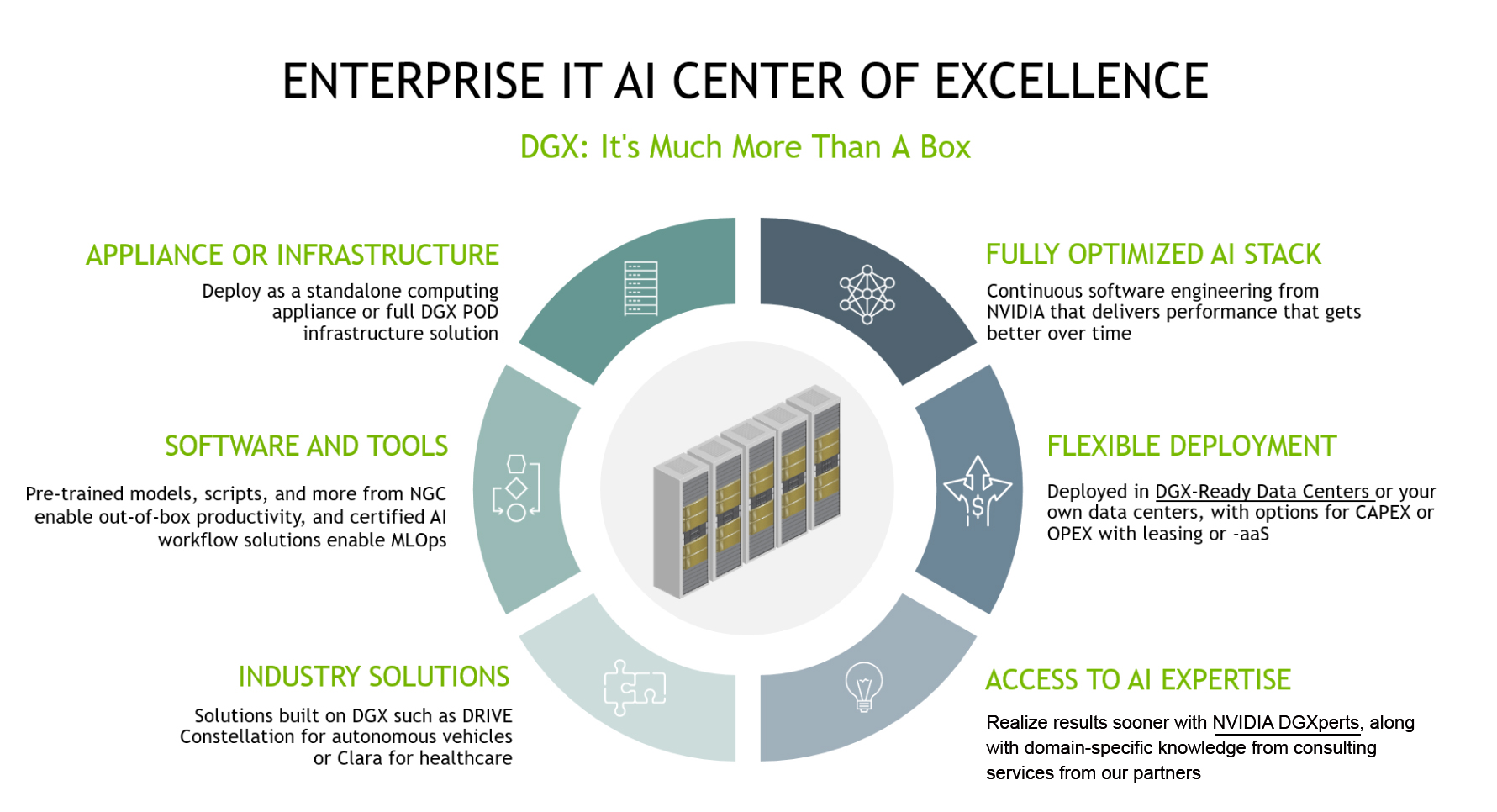 DOWNLOAD THE FREE NVIDIA EBOOK
READ OUR LATEST NVIDIA BLOG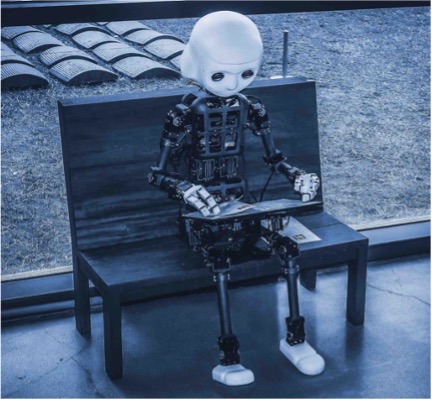 Data Sciences Corporation offers you the latest and most innovative technologies that are imported from our partners all over the world. What separates us from every other service provider - is our engineers and our certifications with our partners. Data Sciences is...