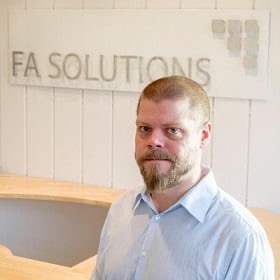 One of the primary goals of Data Sciences Corporation, is to help customers attain all required cloud services within a single platform providing a turnkey solution for both business and DevOps teams.
It is for this reason that Data Sciences has developed their cloud platform called OXIDE PaaS (Platform as a Service), powered by Jelastic. Data Sciences Corporation realised the importance for Financial organisations to understand the issue of security and the cost of time in their fast-developing world. That is why these options became the key measurement units while choosing the required software and cloud hosting.
FA Solutions Use Case
Jelastic talked with Esko Kantola, Senior Technical Consultant at FA Solutions, the company which is directly connected to the financial industry by offering specialised software in the industry. Esko will lift the curtain on the problems they faced while creating and hosting the environments for their clients and will share the solution they found the most suitable for their projects with the help of the Jelastic service, now offered by Data Sciences Corporation through the platform OXIDE.
1. Tell us about your company / project
FA Solutions is a company offering investment management software solutions for the financial industry. It was established in 1999 and is a market leader in Northern Europe, having customers in Southern Europe, Middle East, and Asia. Amongst our customers, there are more than 50 financial organisations. Our goal is to grow and expand globally, and therefore to use Jelastic in a variety of different markets and areas.
2. What Cloud Hosting Solutions have you used previously?
Amazon AWS (Amazon Web Services).
3. What was the challenges you faced while setting up and hosting your project? What problems did you have to solve?
Compared to the previous solution, there was a need to create faster and easier set-up of customer environments and to streamline the customer implementation project. Also due to information security reasons, it is important for us to host services in the same country where the service is used.
4. What were the key reasons to move to Jelastic? Which features / services attracted you?
The ease-of-use of the Jelastic control panel: it is simple and easy but extensive enough to control instances in the clear user interface, and they also offer the possibility for more advanced controls via SSH connection. When we were comparing with competitors, they offered only user interface controls or SSH terminal based controls, not both, as Jelastic does.
Also, when compared to competitors, Jelastic did not set any specific requirements for the software itself that we are running in Jelastic.

5. How have you set up your environment?
We have one independent Jelastic environment per customer. So, each of our customers have their own production environment separated from others. Some of the customers also have a test environment, which is also an independent Jelastic environment, typically initiated by cloning the production environment.
Each customer environment has its independent Jelastic setup containing Tomcat web application server and MariaDB database server. We also have a ready-made Jelastic environment (see the screenshot of its topology settings below) with relevant settings and a basic installation of our software. We use that environment as a base for new customer installations where we utilise export & import functionality of Jelastic to setup new environments. This functionality streamlines our daily work.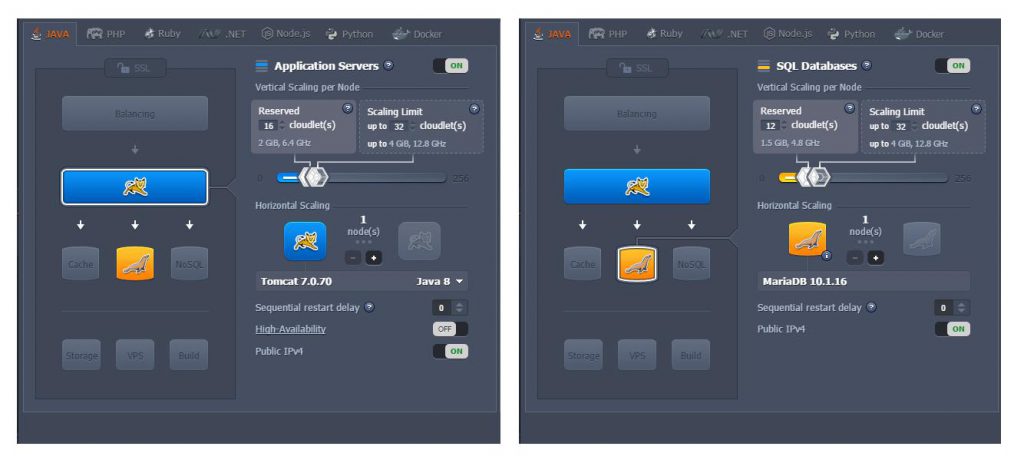 6. What were the results when you switched to Jelastic? Did you see a performance increase?
It is easier to set up new customer environments, which is especially useful when acquiring new customers within a short time.
7. What was the cost difference? Do you benefit from automatic vertical scaling?
In the previous solution, we always had to choose the exact size of the environment when setting it up, and we were charged based on the fixed size. Nowadays we just need to choose the boundary conditions, and the invoicing is based on the actual usage of resources.
8. Why did you decide to distribute the environments across several data centres?
The main reason to have several data centres and hosting providers is geographical accessibility. Our SaaS (Software as a Service) clients are dealing within the financial industry and they appreciate that their software and data are kept in the same country as they are operating.
We are currently utilising multiple data centres to decentralise our data backups for disaster recovery purposes. We have also familiarised ourselves on how to setup our SaaS environment as a high availability cluster using different data centres.
9. Do you plan to host more environments in other locations using different Jelastic Hosters?
This will most probably happen in the future. Our client base is growing globally, and we want to offer our SaaS to run locally for them.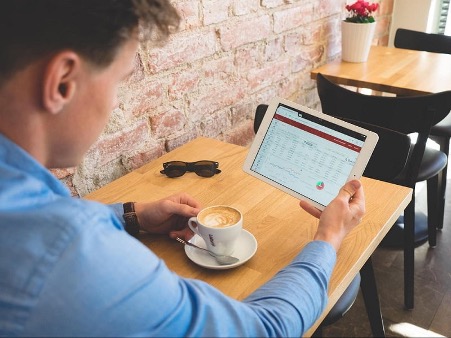 10. Which features do you still require and would like Jelastic to add?
To be able to update existing environments (versions of Tomcat and MariaDB especially) by ourselves.
More versatile user management into the Jelastic Dashboard.
Environment-specific reporting of invoicing history (e.g., by exporting them to an Excel file).
11. Highlight three main peculiarities of Jelastic that impress you the most
User-friendly, superior performance, developing continuously.
Thank you, Esko and the FA Solutions team, for your trust in Jelastic!
Are you also looking for secure local cloud hosting with easy management and a wide range of supported technologies? Try out Data Sciences Corporation's newest service, OXIDE PaaS, Powered by Jelastic, and let us know if it meets your requirements.