A decade of dominance in the world of information technology! Ten years of pushing the boundaries of what's possible and blazing a trail for others to follow! This year we celebrate the 10-year anniversary of Data Sciences Corporation, the premier IT solutions provider and emerging technology systems integrator. 
In the past 10 years, we have witnessed an explosion of growth in the field of data science and analytics. And take it on we did! We've been leading the charge, forging ahead, and making the impossible possible. 
We're not just at the forefront of this rapidly growing industry, we ARE the forefront! So let's raise a glass, to 10 years of success and to many more to come. And a special thank you to all of our amazing customers and suppliers for your unwavering support! Here's to the next decade of innovation and excellence!
Data Sciences Corporation was founded in 2013
Greetings, fellow citizens of the information technology galaxy. I bring to you a tale of a company with a mission as noble as any Jedi's. Data Sciences Corporation was founded in 2013, with the goal of bringing its customers the most unique and innovative data solutions.
We are a company that can help other businesses find and use the right technology for their needs. We do this by combining different technologies together to make a custom solution that fits the specific needs of each business. Our goal is to always do a great job for our customers, no matter how big or small the project is. We love working with data and we hope to work with you too!
We have helped our clients harness the power of data to drive their business decisions.
Data Sciences Corporation has spent the last decade unlocking the power of data for clients through predictive algorithms, artificial intelligence, and analytics. Their experienced systems engineers are passionate about providing unparalleled service levels to help customers achieve their goals. 
With a consultative approach, they tailor systems to specific needs and are always eager to refine and progress in business development. Let's salute these heroes of the IT world who are ready to face any challenge and emerge victorious!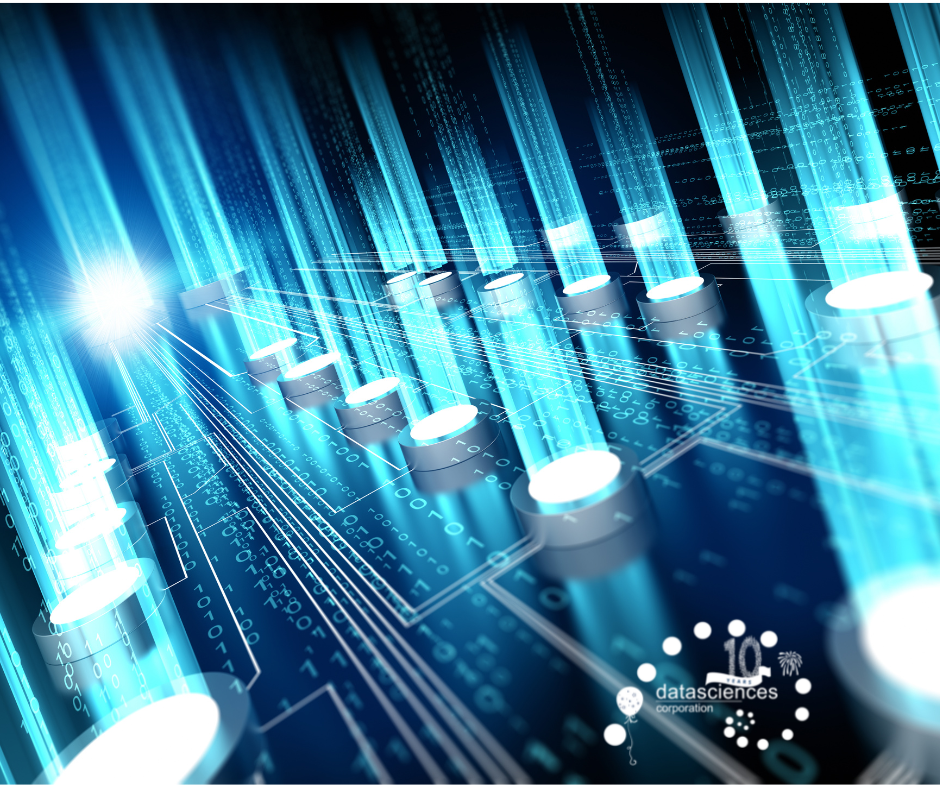 We offer a wide range of services, from Storage and Back-up appliances to Artificial Intelligence and Machine Learning
With lightning-fast reflexes and superhero-level strength in data science, we at Data Sciences Corporation are ready to leap into action and save the day for businesses everywhere! Our cutting-edge technology, from artificial intelligence to machine learning, is the power behind our mission to revolutionise the way you do business. So, let us take the reins and guide you towards a future of maximum efficiency and success.
As a data analyst, it's important to identify trends in data sources and choose the appropriate storage solution. Flash memory can be a great option for reducing moving parts in a data center. Descriptive and diagnostic analytics can provide insights into copies of data and redundant data. 
To take things further, prescriptive analytics can use real-time data to make recommendations for actions, including what programming languages to use for processing different types of data. Understanding the different types of data analytics is key to leveraging predictive analytics for business success.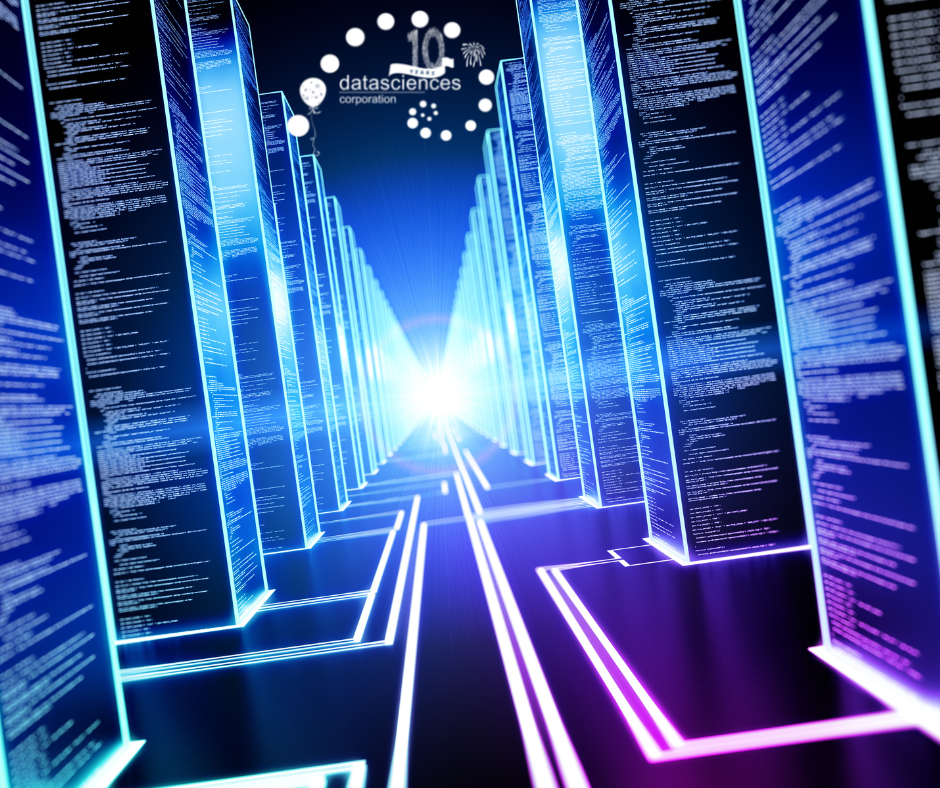 Our customers come from all industries, including healthcare, finance, retail, manufacturing, and more.
At Data Science Corporation, we excel in customisation and flexibility. With a diverse customer base spanning various industries, we recognise the unique data needs of each business. Our tech team specialises in tailored solutions, utilising cutting-edge technologies like AI and machine learning. 
Whether you're a healthcare provider or a fashion retailer, we can develop cross-platform strategies specifically for your business. Join us in revolutionising the way you do business with data science.
Discover the top ten dazzling achievements that separate Data Sciences Corporation from the pack and cement their position as a true standout in their industry
Data Sciences was the first reseller to sell all-flash storage into the SA enterprise market.

Data Sciences, through Pure Storage, introduced data de-duplication for primary storage in the local enterprise market.

Data Sciences was the first Pure Storage Elite partner in South Africa

Data Sciences helped several large enterprise customers eradicate spinning disk from their data centres.

Data Sciences was the awarded the distribution rights for NEC HYDRAstor in Africa.

Data Sciences implemented and continues to support the largest HYDRAstor grid outside of Japan.

Data Sciences was the first NVIDIA reseller to sell the DGX platform in South Africa.

Data Sciences helped a major life insurance company design, deploy and support one of the largest High Performance Computing (HPC) platforms in the country.

Data Sciences, through its Support Now subsidiary, is the only reseller to offer Brocade Direct Support in South Africa.

Data Sciences is the only Commvault reseller in South Africa to achieve the "Market Builder" partner level.
As we continue into the future, expect even greater breakthroughs and innovations in the years to come. Join us in our mission to stay ahead of the curve in the ever-evolving world of data science.